Siden det kan drøye med et nytt James Bond-spill til en spillkonsoll i din nærhet, noe som nødvendigvis ikke er en uting etter de siste eksemplarene, er det hyggelig å se at agentspillsjangeren kan få et lite løft i år når spillet CounterSpy lander på din valgfrie plattform (med forbehold om at dette enten er en PS3, PS Vita, eller en mobildings, dessverre ingen XBox eller PC/Mac-versjon). Spillet ble presentert på årets E3 i juni, og klarte å stjele en og annen overskrift blant mylderet av større titler.

CounterSpy er utviklet av det lille uavhengige studioet Dynamighty, og dette er deres første tittel. Dynamighty har bare 10 mann, og ble grunlagt av John Elliot og David Nottingham, som jobbet sammen i dessverre nedlagte LucasArt, i 2011, og de fikk raskt med seg Mark Holmes som kreativ leder, og Mark Erman som daglig leder, begge med fartstid fra Pixar.
I CounterSpy jobber du som agent i C.O.U.N.T.E.R., og handlingen er lagt til en kald krig på 50/60-tallet. Du må snike og skyte deg gjennom hindringer for å stoppe to andre supermakter fra å få for mye makt i forhold til landet du jobber for.
Spillet har et tegneseriepreg over seg, og jeg synes stilen kunne minne om de mest Bond-fokuserte delene av Pixar-filmen The Incredibles/De utrolige, samt introen til Steven Spielbergs Catch Me If You Can. Den er i allefall milevis fra "realismen" i de siste Bond-spillene.
Spillet kommer til høsten, hva nå det innebærer, og kanskje dette er vitamininsprøytningen agentsjangeren innen spill trenger.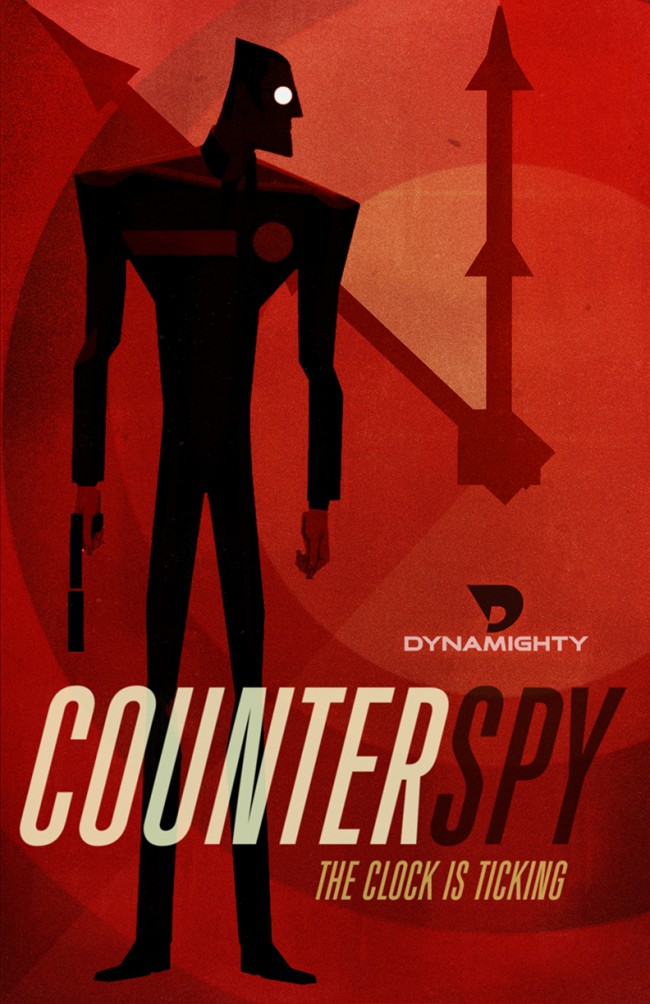 Stikkord:
CounterSpy