I dag kom dessverre den triste nyheten om at forfatteren Tom Clancy har gått bort, 66 år gammel. Samme dag ble det tilfeldigvis sluppet en plakat til Jack Ryan: Shadow Recruit. Jeg velger å overse min kyniske del, og tror at den ikke kom i dag for å slå mynt på Clancys bortgang. Jack Ryan: Shadow Recruit er den femte filmen om Clancys CIA-analytiker. Den er ikke basert på en av Clancys bøker, og er en omstart av serien. I rollen som Ryan dukker Chris Pine opp. Han har med seg Kevin Costner som sin CIA-mentor William Harper, og må kjempe mot russiske Victor Cherevin, i Kenneth Branaghs skikkelse. Branagh har også regien. Da produksjonen begynte, het filmen bare Jack Ryan, før den var innom Jack Ryan: Shadow One, og til slutt endte på Jack Ryan: Shadow Recruit.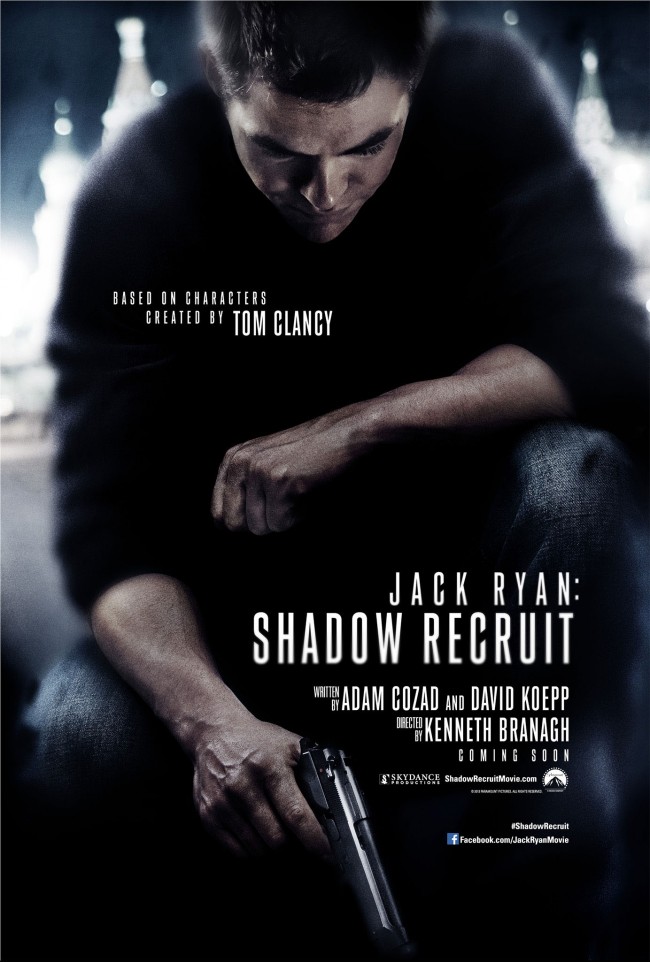 Da Jack Ryan først dukket opp på et lerret, så han ut som Alec Baldwin. Dette var i Jakten på Rød Oktober/The Hunt for Red October fra 1990, der Sean Connery spilte en løpsk sovjetisk ubåtkaptein på vei mot USA, med den sovjetiske marinen i propellene. Ryan er CIA-analytikeren som tror han ikke vil angripe, men har planer om å hoppe av. Filmen ble godt mottatt og spilte inn over $200 millioner rundt i verden.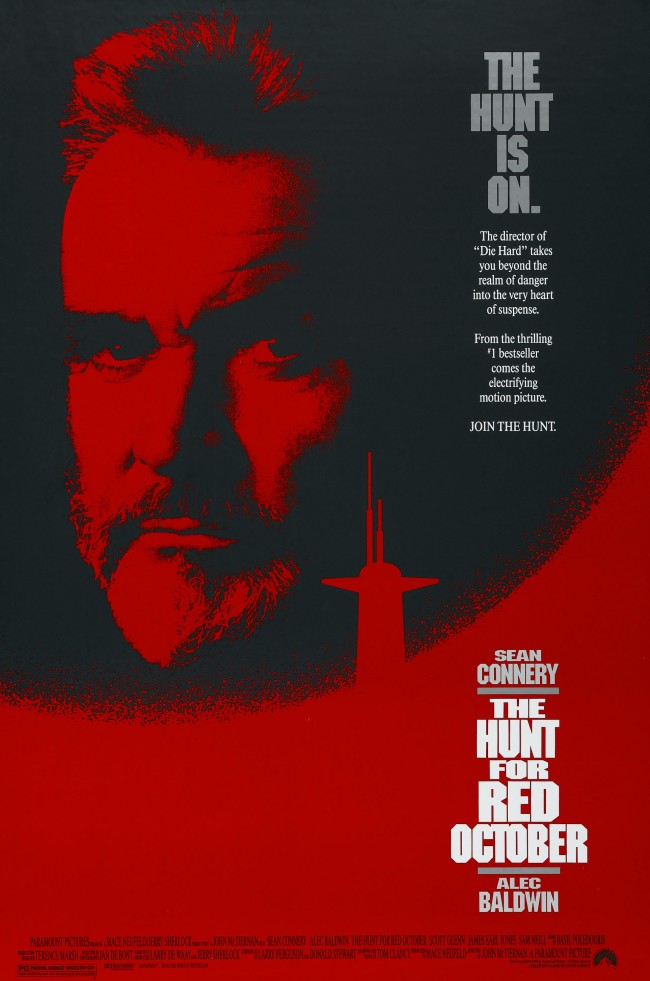 Så to år senere kom Patriotens spill/Patriot Game, denne gang med Harrison Ford som Ryan. Ryan har trukket seg tilbake og er nå professor. I London avverger han et attentat og tar livet av en av attentatmennen. Tilbake i USA får han broren til den drepte, spilt av Sean Bean, etter seg. Clancy var ikke fornøyd med filmen, og den skiller seg mye fra boken den er basert på. Men den spilte allikevel inn nesten $180 millioner.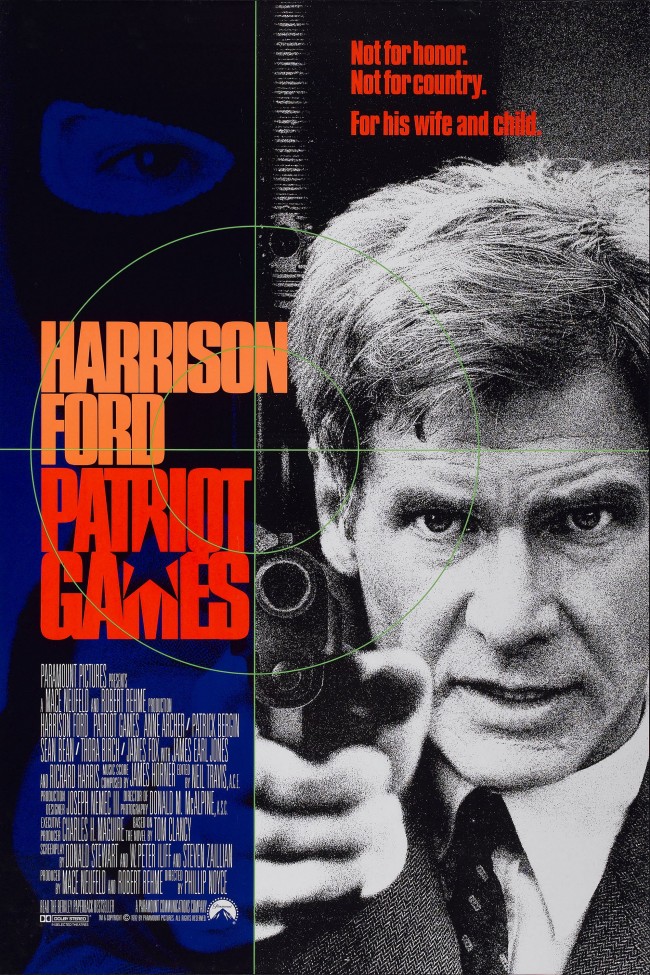 Ford gjentok rollen som Ryan i Overhangende fare/Clear and Present Danger fra 1994. Ryan er nå midlertidig sjef i CIA, og avdekker en skjult operasjon for å knekke en narkotikaliga i Colombia, sendt av presidenten. Igjen en suksess, og $215 millioner fant veien til produsentene.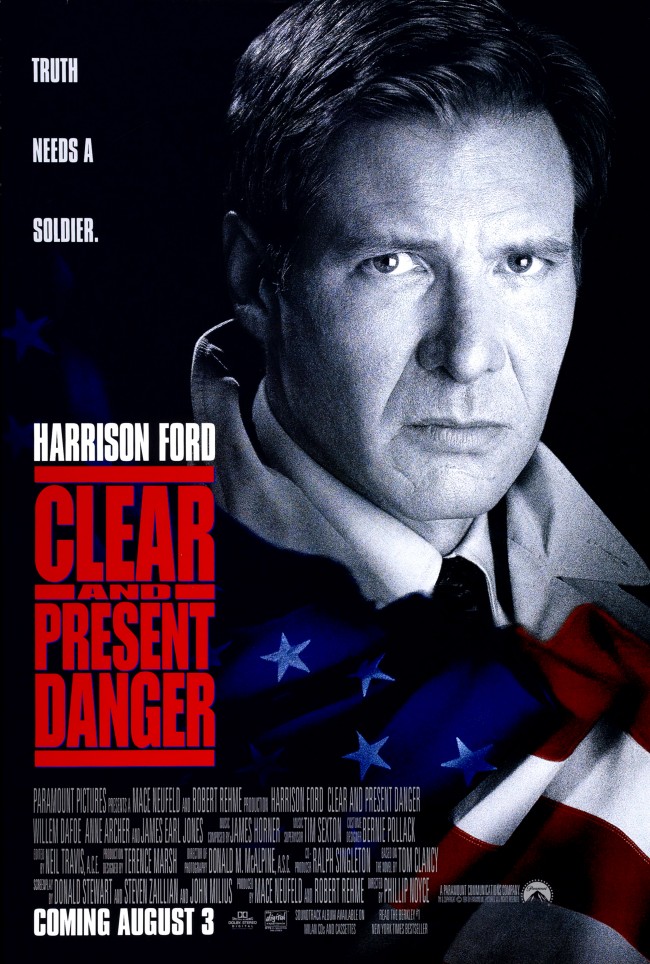 Serien tok en pause frem til 2002, da Ben Affleck trådde inn i Ryans sko i Det absolutte mareritt/Sum of all Fears. Det ble lenge jobbet med at Kardinalen i Kreml/The Cardinal of the Kremlin skulle etterfølge Overhengende fare, men den ble til slutt regnet som for komplisert å filme. Forbredelsene til filmen tok så lang tid at Ford hoppet av, og Affleck fikk rollen og handlingen ble skrevet om til å fungere som en ny start for serien. Handlingen er at USA blir truet av terrorister med atomvåpen. Filmen spilte inn over $190 millioner, men skapte ikke nok entusiasme til en ny film. Før nå.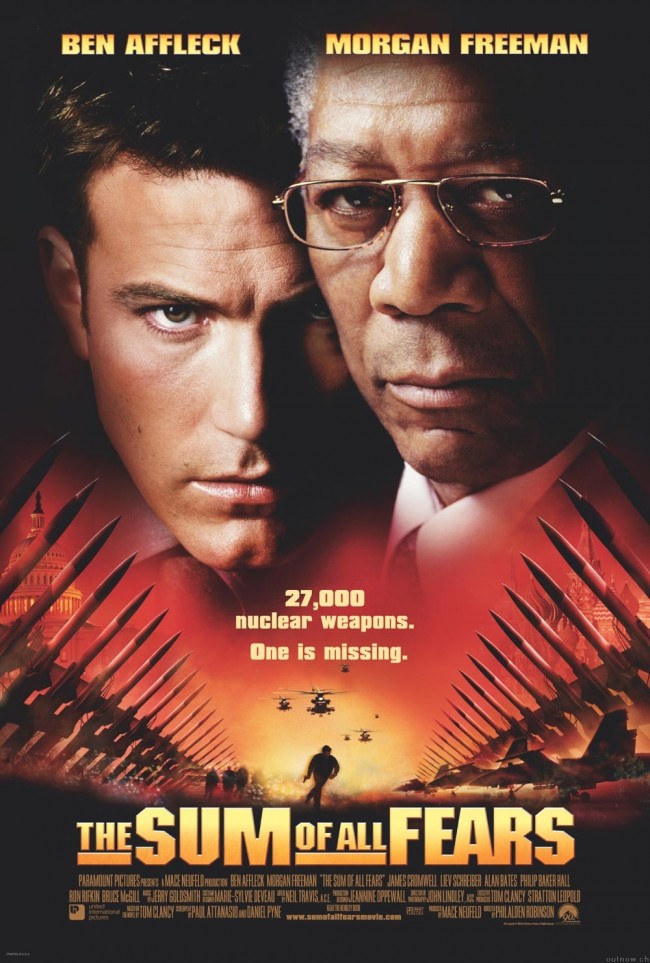 Stikkord:
Clear and Present Danger
,
Det absolutte mareritt
,
Jack Ryan
,
Jack Ryan: Shadow Recruit
,
Jakten på Rød Oktober
,
Overhangende fare
,
Patriot Game
,
Patriotens spill
,
Sum of all Fears
,
The Hunt for Red October
,
Tom Clancy