Jinx Johnson (Halle Berry)
Amerikansk NSA-agent som Bond treffer i Kuba uten at han vet hun er agent, og de tilbringer en natt sammen. Bond skjønner tegningen når han treffer henne igjen på DNA-klinikken, der hun virker like ivrig på å ta livet av Zao som Bond er. Selv om hun er en av NSAs beste agenter, må Bond redde henne fra døden to ganger. Først når Kil har lenket henne fast og prøver å dele henne med laser, og senere når hun er stengt inne i Frosts suite på ispalasset til Graves, som Graves sakte smelter med Icarus. Men hun blir reddet, og kan hjelpe Bond med nedkjempelsen av Graves ombord på hans fly. Hennes pilotkunnskaper hindrer flyet i å styrte når Bond skyter i stykker en av rutene på flyet og skaper trykkproblemer ombord.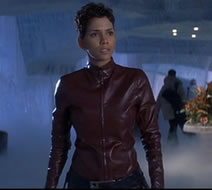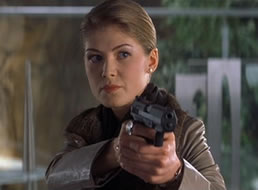 Fra venstre: Jinx og Miranda Frost
Miranda Frost (Rosamund Pike)
MI6-agent som har meldt seg frivillig til å jobbe undercover hos Graves som hans publisist. Men lojaliteten hennes ligger hos Graves, etter at Graves drepte hennes fektemotstander under sist OL med en overdose steroider slik at gullet gikk til Frost istedet. Det er hun som har lekket klassifisert informasjon fra MI6, og ikke Bond. Taper sitt livs fektekamp med Jinx ombord i Graves' fly, og blir knivstukket med en kniv festet i boken The Art of War.