Lotus Esprit
For andre gang befinner Bond seg bak rattet på en Lotus. Når en av Gonzales' menn prøver å bryte seg inn i bilen, overser han inbruddsalarmklistremerket på vinduet. Og i det han knuser ruten, går bilen i lufta. Senere ser vi en annen Lotus hos Q. Bilen blir bare sett i et par korte sekvenser når Bond drar til Cortina.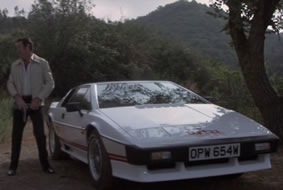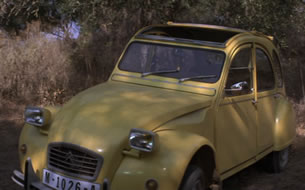 Fra venstre: Lotus Esprit og 2CV
Citröen 2CV
Kanskje ikke den bilen man venter å finne i en Bond film. Bond og Havenlock kjører bilen mens de blir forfulgt av Gonzales' menn. Selv Bond ble skeptisk når han så i hvilken bil han måtte forsere fjellveier i høy fart.
Yamaha motorsykkel
I Cortina blir Bond og Melina forsøkt nedkjørt av Locques menn på disse motorsyklene. Senere forfølger de samme syklene Bond ned en skibakke.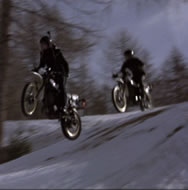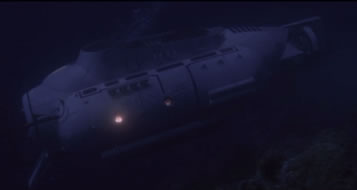 Fra venstre: Yamaha motorsykler og The Neptune
The Neptune
Neputne er en liten u-båt som Bond og Havenlock bruker for å lokalisere ATAC ombord i St George. Etter å ha funnet ATAC, blir de angrepet av en av Kristatos miniubåter.