Glastron racerbåter 
Live and let Die inneholder en lang båtjaktsekvens som man brukte over fire dusin båter og to uker til å filme. Båtene kjører både på land og på vann, og også gjennom et bryllup. Av båtene overlevde kun litt over halvparten, og jakten fremstår fortsatt som spennende og fantasifull.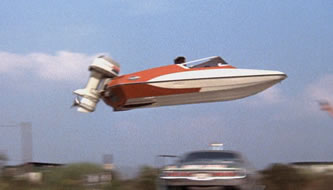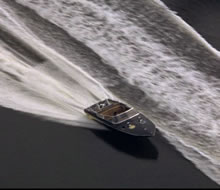 Toetasjerbuss
Bond bruker denne bussen til å slippe unne San Moniques politistyrke. Presser de fleste forfølgerne ut av veien, og sistemann blir stengt inne i toppetasjen på bussen som blir slått av når Bond kjører gjennom en tunnell.
Pimpmobile
Stort flak utstyrt med pilskytende speil. Whisper er sjåfør når bilen dreper Bonds CIA-sjåfør.