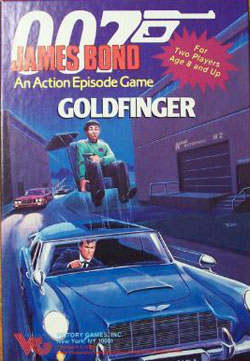 Utgivelsesår: 1985
Utgiver: Victory Games
Designer: G. Christopher King
Antall spillere: 2
Beskrivelse:
En spiller er James Bond, som skal finne Tilly Masterson på tomten til Auric Enterprises.
Tekst på boksen
Team up with James Bond in the famous Aston Martin DB V! Can you outwit the Korean guards and Odd Job in this famous car chase? Every minute counts as you try to rescue Tilly Masterson and escape from Auric Enterprises.
 BRETTBILDE: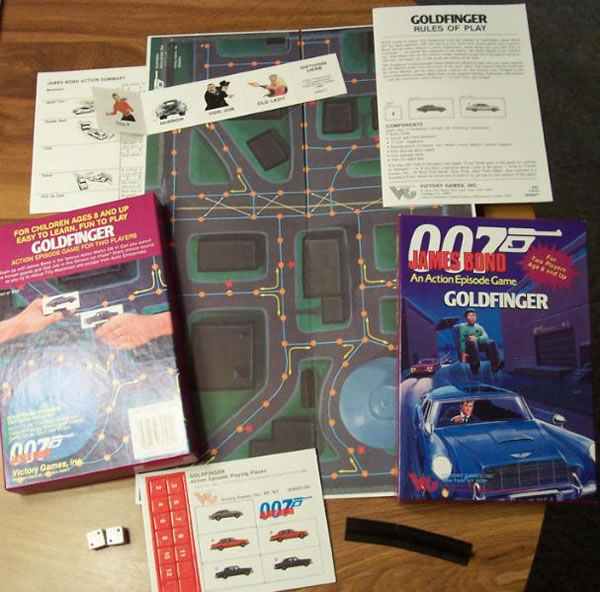 Alle bildene er fra BordGameGeek, den største samlingen av brettspill på internett.
Stikkord:
Goldfinger