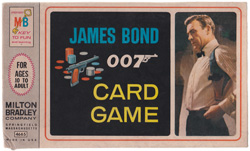 Utgivelsesår: 1966
Utgiver: Milton Bradley
Designere:
Antall spillere: 2 – 4
Beskrivelse:
Hver spiller får tre kort, to med billedsiden opp og ett med den ned. For hver runde kan man bytte ut ett av kortene. Det er førstemann til å enten få tre like kort, eller tre kort i sekvens. Man får mest poeng hvis man klarer å bløffe om at man har en vinnerkombinasjon, men taper mest hvis bløffen blir avslørt.
Tekst på boksen
James Bond, the international famous 007 Agent, is equally skilled with a deck of cards as he is with a gun. He endorses this unique card game as it is easy to play and allows the contestant to take a chance and bluff his opponents.
SPILLBILDER: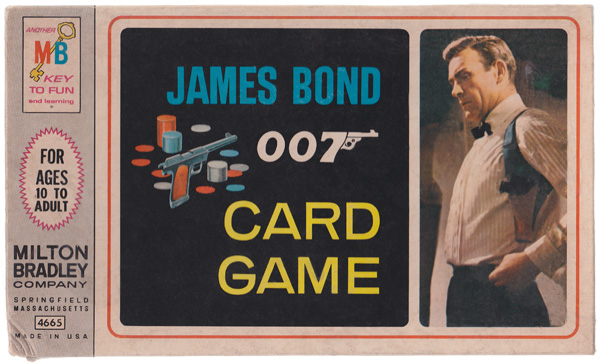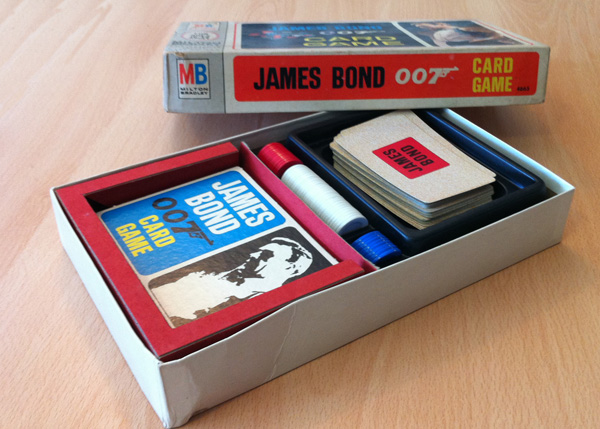 Stikkord:
James Bond 007 Card Game