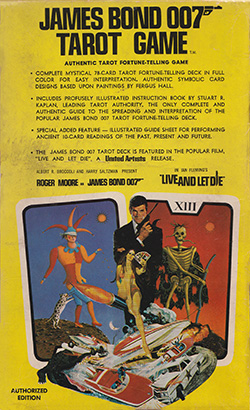 Utgivelsesår: 1973
Utgiver: U.S. Games Systems, Inc.
Designere: Stuart R. Kalplan og Fergus Hall (kortdesign)
Antall spillere: Fra to spillere og opp
Beskrivelse:
James Bond 007 Tarot Game er et sett med tarot-kort basert på kortene brukt i filmen Live and Let Die (1973), designet av den skotske kunsteneren Fergus Hall.
Det er egentlig ikke et brettspill, men et brett der du kan spå i tarot på. Det inneholder en egen bok med beskrivelse av hvordan man skal spå, skrevet av Stuart R. Kaplan, der han også har en innledning der han beskriver kunstneren Fergus Hall.
Tekst fra boksen:
Complete mystical 78-card tarot fortune-telling deck in full colour for easy interpretation, authentic symbolic card designs based upon paintings by Fergus Hall
Includes profusely illustrated instruction book by Stuart R. Kaplan, leading tarot authority, the only complete and authentic guide for the spreading and interpretation of the popular James Bond 007 Tarot fortune-telling deck
Special added feature – illustrated guide sheet for performing ancient 10-card readings of the past, present and future
The James Bond Tarot Deck is featured in the popular film, "Live and Let Die", a United Artists release.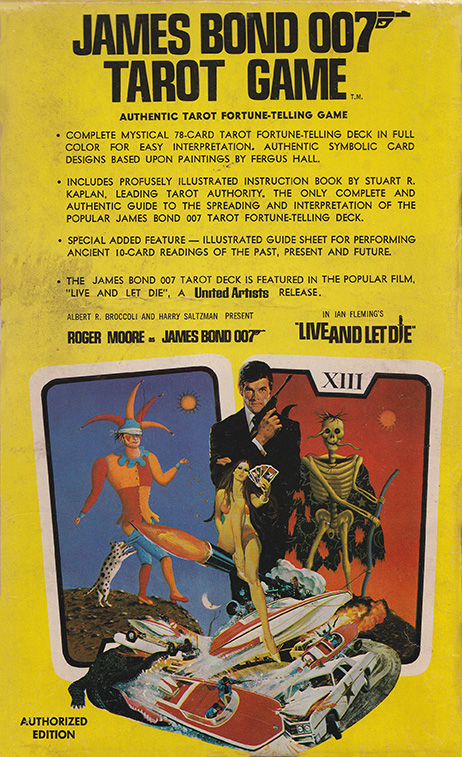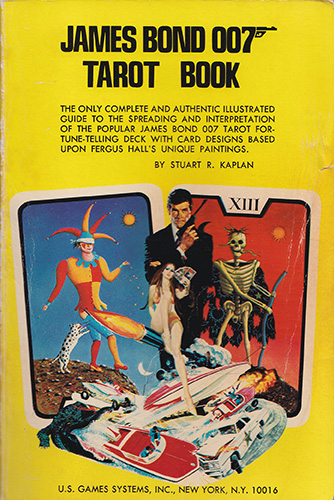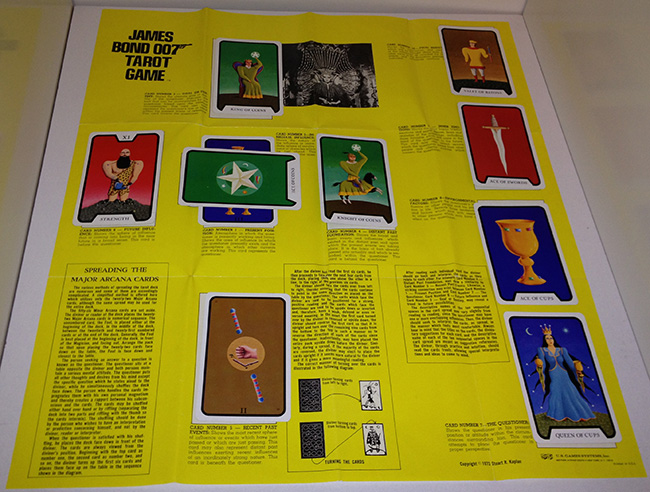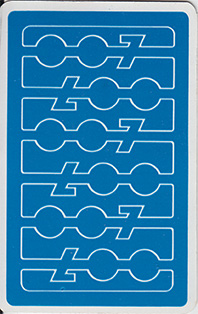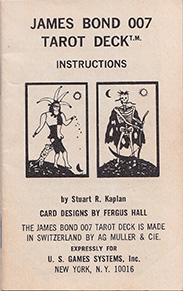 Stikkord:
James Bond 007 Tarot Game
,
Live and Let Die