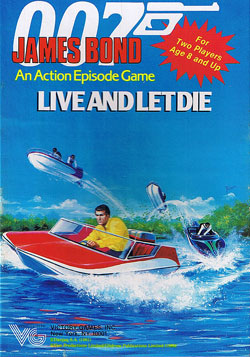 Utgivelsesår: 1985
Utgiver: Victory Games
Designere: Bob Ryer og G. Christopher King
Antall spillere: 2
Beskrivelse:
En spiller er James Bond, som skal unnslippe Kanagnas håndlangere mens de kjører racerbåter.
Tekst på boksen
James Bond has been captured and left in a pond full of aligators. In an attempt to escape, 007 steals one of the villain Kananga's boats. Can you complete the escape? Find out in this thrilling boat chase through the Louisinana bayou with Kananga's men in hot pursuit.
BRETTBILDE: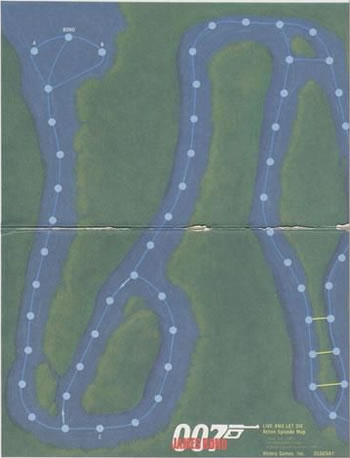 BAKSIDEN AV BOKSEN: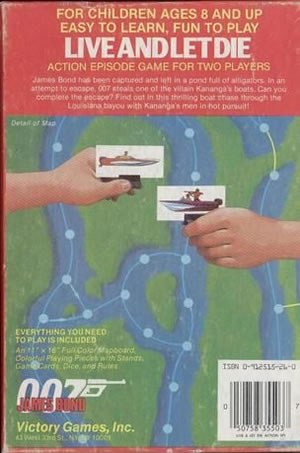 Alle bildene er fra BordGameGeek, den største samlingen av brettspill på internett.
Stikkord:
Live and Let Die