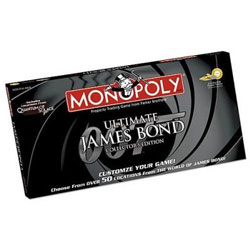 Utgivelsesår: 2008
Utgiver: USApoly
Designere: –
Antall spillere: 2 – 6
Beskrivelse:
Klassisk Monopol med en 007-vri. Du kan selv velge hvilke filmlokasjoner du skal bruke i filmen, og du kan valge fra 22 filmer.
Tekst på boksen
The Ultimate James Bond Edition of the Monopoly game is the first and only game where you choose from over sixty six locations from all twenty two films to customize your game board and then buy, sell and trade them in order to own the world of James Bond.
BRETTBILDE: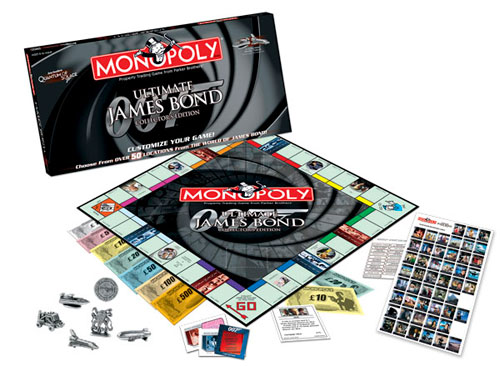 Stikkord:
Monopoly - Ultimate James Bond Collector's Edition