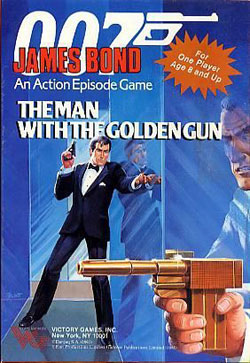 Utgivelsesår: 1985
Utgiver: Victory Games
Designere: G. Christopher King
Antall spillere: 1
Beskrivelse:
Du er James Bond som må finne Solex Agitator i Scaramangas lysthus. Kom deg ut før Scaramanga eller Nic Nac får has på deg.
Tekst på boksen
James Bond has tracked the remarkable Solex Agitator, power source of the Golden Gun, to the home of his enemy, Scaramanga. You are lured into Scaramanga's fun house maze, where Scaramanga and the Agitator await you. The tension mounts as you try to escape from the maze with the Solex Agitator and return it to the free world!
BRETTBILDE: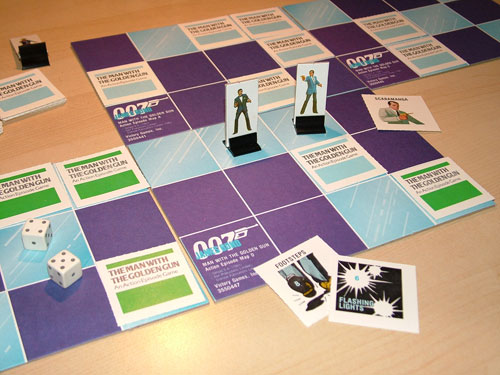 BAKSIDEN AV BOKSEN: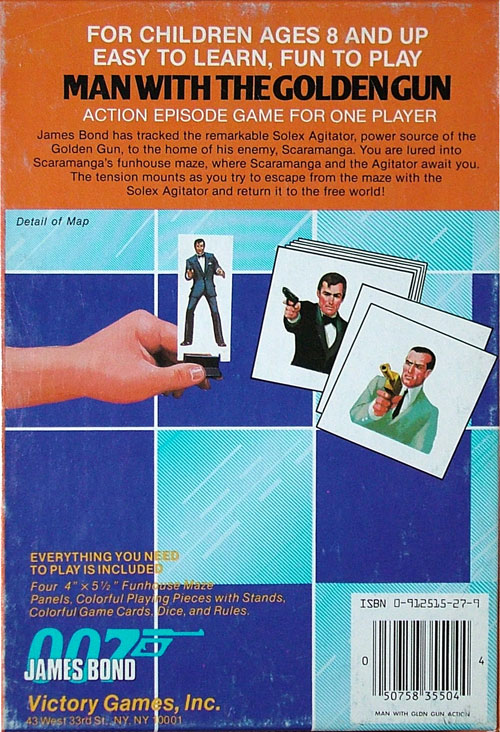 Alle bildene er fra BordGameGeek, den største samlingen av brettspill på internett.
Stikkord:
The Man With The Golden Gun