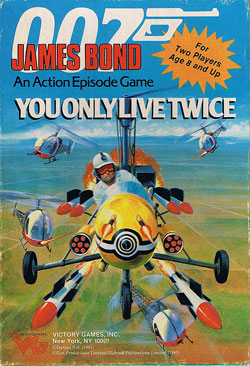 Utgivelsesår: 1985
Utgiver: Victory Games
Designere: Bob Ryer og G. Christopher King
Antall spillere: 2
Beskrivelse:
En spiller er James Bond som skal skyte ned forfølgende helikoptre, mens Bond selv styrer Little Nellie.
Tekst på boksen
Aboard 'Little Nellie' the one-man flying machine, James Bond travels to the volcano where suspicious events have been reported. Suddenly the mission turns into a deadly fight, where every second counts as you struggle to outwit the enemy helicopters emerging from a hidden opening in the volcano!
BRETTBILDE: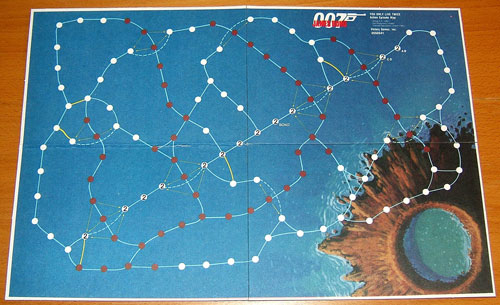 Alle bildene er fra BordGameGeek, den største samlingen av brettspill på internett.
Stikkord:
You Only Live Twice