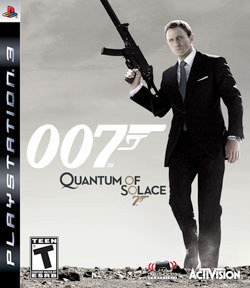 Utgivelsesår: 2008
Utgiver: Activision
Utvikler: Treyarch
Plattform: PlayStation 3, PlayStation 2, Xbox 360, Wii, Nintendo DS, PC
Beskrivelse:
EA Games mistet den lukrative Bond-lisensen etter at de ikke klarte å levere et spill basert på Casino Royale, og den ble overtatt av konkurrenten ActiVision. Sammen med studioet Treyarch har de overholdt tidsfristen og levert et Quantum of Solace-spill som bruker den samme spillmotoren som Call of Duty 4 brukte. Dette vil si at i rollen som James Bond får du skyte. Skyte masse.
Quantum of Solace er et skytespill der du veksler på å snike, løpe og skyte deg gjennom scener fra filmen, samt via flashbacks, overraskende mange scener fra Casino Royale. Det meste av spillet foregår i førsteperson, mens det går over i tredjeperson når du som Bond går i dekning.
Spillet har fått blandende kritikker etter at det kom, fra lunket til lettere begeistring.
Hjemmeside: ActiVision sin Quantum of Solace-side
BRETT
Level 1 – White's Estate
Mellom filmene
Level 2 – Siena
Fra Quantum of Solace
Level 3 – House
Fra Quantum of Solace
Level 4 – Sink Hole
Fra Quantum of Solace
Level 5 – Shanty Town
Fra Casino Royale
Level 6 – Construction Site
Fra Casino Royale
Level 7 – Science Center Exterior
Fra Casino Royale
Level 8 – Science Center Interior
Fra Casino Royale
Level 9 – Miami Airport
Fra Casino Royale
Level 10 – Montenegro Train
Fra Casino Royale
Level 11 – Casino Royale
Fra Casino Royale
Level 12 – Casino Poison
Fra Casino Royale
Level 13 – Barge
Fra Casino Royale
Level 14 – Venice
Fra Casino Royale
Level 15 – Eco Hotel
Fra Quantum of Solace
SKJERMBILDER: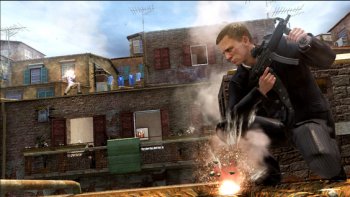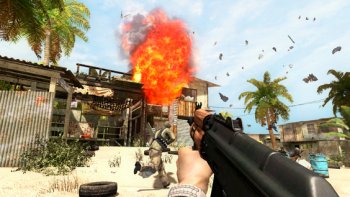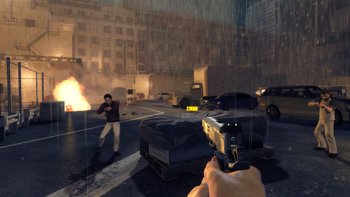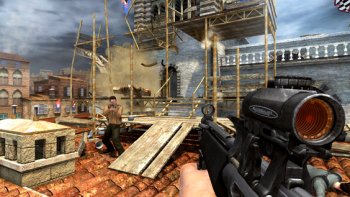 Stikkord:
Daniel Craig
,
Quantum Of Solace